Representing 10,000 solicitors across Westminster & Holborn, providing a forum of networking and promoting professional legal services in the 21st Century.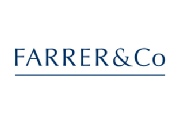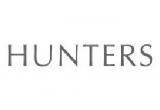 Timothy Evans Vice Treasurer
Timothy is a family solicitor at Forsters specialising in all areas of family law including divorce and separation, financial claims, private children law, domestic abuse claims, and pre- and post-nuptial agreements. Timothy also runs a family law clinic on behalf of Citizens Advice Wandsworth and is on the charity committee and pro bono committee at Forsters. Timothy is a proud Liveryman of the Worshipful Company of Wax Chandlers and enjoys, despite working in the West End, all aspects of City life. Prior to becoming a solicitor, Timothy enjoyed a successful career as an orchestral musician. In 2019, he was the recipient of the Gamlen Prize awarded by CWHLS. Beyond work and family, you will find Timothy on the golf course.


WESTMINSTER & HOLBORN Law Society Committee 2022/23
Our Sub-Committees:-

Education and Training: Chair, Aisling Howard
Equality, Diversity & Inclusion: Chair, Catherine Michel
Catherine is a Senior Associate in the Claims team and specialises in advising on a range of contentious matters for a variety of NHS Trusts, other Healthcare organisations and NHS Resolution. Catherine qualified as a solicitor in 2012 and joined Capsticks in 2018.

International: Co-Chair Coral Hill
Coral Hill, is the Founder of Legalwomen.org.uk, a Non-Executive Director of Nelson College London and regular public speaker on gender parity. She is a Past President of WHLS (2018); Past Chair of the Association of Women Solicitors London (2015); Current member of the CMC for The Law Society of England and Wales and of the Equality Committee of the Fédération des Barreaux d'Europe.

International: Co-Chair, Jeffrey Forrest
Jeffrey is a Council Member of the Law Society of England & Wales since 2005, representing the City of Westminster. H e currently serves on the Law Society's Membership Board.
A trustee of the Access to Justice Foundation and I am an elected Fellow of the Royal Society of Arts (FRSA). He has many international legal connections and is a quondam Member of the Council of the Commonwealth Lawyers Association, an Associate Member of the American Bar Association and a Member of ABA's International Section. He is also a member of the Society of English & American Lawyers and the British Italian Legal Association.

Junior Lawyers Division: Co-Chair, Isabela Maculan
Isabela is a Trainee Solicitor at Dawson Cornwell and current co-chair of the Westminster and Holborn Law Society Junior Lawyers Division. Isabela is also a qualified Brazilian lawyer and mediator. Isabela is also engaged in volunteering and pro bono work in her free time.

Junior Lawyer Division: Co-Chair, Amanda Lathia
I am excited to be joint Chair of the WHLS JLD Committee and look forward to working with my co-chair, Isabela, on events and projects for 2023. I am a solicitor at TWM Solicitors based in Fulham. I specialise in Business Law and work with SMEs, entrepreneurs, family businesses and partnerships advising on all aspects of commercial and corporate law. Previously I worked as a computer programmer for seven years then took a career break to have a family. When I began studying law, I worked part-time for a disability charity advising clients and unpaid carers on welfare rights. Currently, I am also a mentor for a law student at Kingston University. I believe it is important to support budding junior lawyers and the JLD is a great platform for that purpose.


Law Reform: Chair, Philip Henson
Philip Henson is a Partner and Head of the Employment team at ebl miller rosenfalck. He is an experienced employment lawyer, qualified mediator and an astute negotiator. He is also qualified as a Solicitor (non-Practicing) in the Republic of Ireland.
He advises employers (from start-ups to global corporations) on a full range of employment related issues and litigation in the Employment Tribunal.

Membership: Chair, Joanne Skolnick
Joanne Skolnick is a legal consultant specialising in commercial and employment law matters. She is Chair of the WHLS Membership Committee. Joanne is a solicitor of England and Wales, a New York attorney and a solicitor and barrister in Ontario, Canada. She has worked as an Assistant Attorney General for the State of New York as well as in private practice in New York and Toronto. Joanne's nonprofit work includes providing pro bono advice to charities and serving as a charity trustee. She is also a sub-editor of Legal Women magazine. Joanne and her committee look forward to welcoming individual and corporate members to the Society.





CSR & Pro Bono: Chair, Debjani Biswas-Hawkes

Publicity & Social Media: Co Chair, Jess Hynes

Publicity & Social Media: Co Chair, Tess Hulton
Tess is a Trainee Solicitor at Farrer & Co specialising in Family law and is a Co-Chair of the Social Media & Publicity Committee of Westminster and Holborn Law Society. In addition to her focus on Family law, Tess has a particular interest in CR initiatives and pro bono work, including volunteering for the Mary Ward Legal Clinic.
If you are interested in getting involved with one of our committees, please email cwhlawsoc@gmail.com to discuss how you can join us.
Philip Henson President
Philip Henson is a Partner and the Head of Employment at international law firm EBL Miller Rosenfalck. He also heads the North America desk and the China desk of the firm. He is the Chair of the WHLS Law Reform Committee. Phil and the committee research and reply to consultations on changes to legislation. Phil is involved in various charities, outside of a busy work and family life, Phil also produces and occasionally writes short films.
Nicola Wainwright Vice President
Nicola Wainwright is a specialist clinical negligence solicitor with more than 20 years' experience. She is a Partner and Head of Clinical Negligence-London at JMW Solicitors LLP. Nicola specialises exclusively in clinical negligence claims for patients arising from medical treatment that has gone wrong, or from a failure to provide medical treatment. She has expertise in a wide range of claims, but particularly those that are complex or that result in severe, life changing injuries. Nicola has been ranked in Chambers & Partners legal directory for 14 years and has been described as a 'highly experienced lawyer who achieves great results' for clients. Clients describe her as 'incredibly empathetic and understanding' and as 'having great communication skills'. Nicola qualified as a solicitor in 1997 after training with Pictons. She specialised in personal injury and clinical negligence at Davies & Partners, Birmingham before joining Leigh Day in 2000, since when she has specialised exclusively in clinical negligence. She was at Leigh Day for 20 years before joining JMW. Nicola is a member of the Law Society Clinical Negligence Accreditation Panel and an Association of Personal Injury (APIL) Senior Litigator. Nicola sits on the Westminster & Holborn Law Society CSR and Pro-Bono Committee. She is also a member of FOCIS (Forum of Complex Injury Solicitors), and the Association of Women Solicitors, London (AWSL).
Kene Onyeka Allison Editor in Chief London Lawyer
Kene is an in-house solicitor at Mizuho International plc, a Japanese investment bank. She is dual-qualified in England & Wales and Nigeria. Her areas of specialisation are Debt Capital Markets and Derivatives. She is the co-chair of the British Nigeria Law Forum Women's Network and volunteers in different capacities with different organisations with the aim of improving ethnic and minority diversity.


Our elected Officers and Main Committee act alongside each other to ensure the smooth management of our Society and to deliver a programme of events to meet the needs of our membership.
Suzanna Eames Deputy Vice President
Suzanna's experience as a qualified barrister has given her a strong knowledge of family law. She has worked on a broad range of private family law matters, including divorce, financial issues following a relationship breakdown, disputes relating to children, financial claims to support a child, international jurisdictional disputes and pre-nuptial agreements.
Before joining Farrer & Co, Suzanna trained as a barrister and completed her pupillage at a Tier 1 specialist family chambers. Prior to that, she studied Law at Downing College, Cambridge and went on to study the BPTC at BPP Law School.
Linda Felton Treasurer
Linda Felton is a Compliance Officer for Finance and Administration with Fortune Green Legal Practice Limited. They have 17 years' experience in the areas of Regulations, Consumer, Notary, Commercial Property, Housing & Property working as a solicitor.


Nicola Rubbert Immediate Past President
Nicola is a commercial and employment solicitor. She is the Chair of our Education & Training Committee and is Council Member of The Law Society of England & Wales, representing the constituency of Westminster. Nicola is Immediate Past Chair of the London Young Lawyers Group, an organisation which ignited her passion for the legal community.