Representing around 20,000 solicitors across Central London, providing a forum for networking and promoting professional legal services in the 21st Century.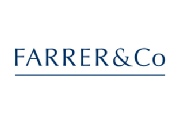 Westminster and Holborn Law Society Committee 2021/22
Our Sub-Committees:-
Education and Training: Chair, Nicola Rubbert
Equality, Diversity & Inclusion: Co-Chairs, Coral Hill & Catherine Michel
International: Co-Chairs Carolina Marín Pedreño & Jeffrey Forrest
Junior Lawyers Division: Chairs, Keshia Bushay-Ellis & Felicia Munde
Law Reform: Chair, Philip Henson
Litigation: Chair, Isabella Ritchie
Membership: Chair, Joanne Skolnick
CSR & Pro Bono: Chair, Debjani Biswas-Hawkes
Publicity & Social Media: Chair, Beth Balkham
If you are interested in getting involved with one of our committees, please email cwhlawsoc@gmail.com to discuss how you can join us.
Matthew Allan President
Matthew is a solicitor-advocate at Mayfair-based Astraea Group where he specialises in commercial litigation and
international arbitration. He is also the Co-Vice Chair of the Society's International Committee which develops
professional links with lawyers and their clients throughout Europe and further afield. Matt is looking forward to
helping build the Society's network of local and international connections over his presidential year. If you or your
firm are interested in hosting or sponsoring one of our events, do get in touch president@whls.org.uk.
Nicola Rubbert Vice President
Nicola is a commercial and employment solicitor. She is the Chair of our Education & Training Committee and is
Council Member of The Law Society of England & Wales, representing the constituency of Westminster. Nicola
is Immediate Past Chair of the London Young Lawyers Group, an organisation which ignited her passion for the
legal community.
Philip Henson Deputy Vice President
Philip Henson is a Partner and the Head of Employment at international law firm EBL Miller Rosenfalck, based in
Farringdon. He also heads the North America desk and the China desk of the firm. He is the Chair of the WHLS
Law Reform Committee. Phil and the committee research and reply to consultations on changes to legislation.
Phil is looking forward to being more involved in the Society as the Deputy Vice President. Phil is involved
in various charities and he is the Editor of City Solicitor magazine (the magazine of the City of London Law
Society). Outside of a busy work and family life, Phil also produces and occasionally writes short films. He has
recently finished a script for a dark comedy called Viking Funeral which he plans to develop in 2022.
Anthony Seymour Honorary Treasurer
Anthony is a Locum Property Solicitor who deals with Commercial Property Landlord and Tenant and residential
conveyancing. He has worked at many firms and was for many years a Partner in the Property Department of a
central London Law firm. He is a member of the Bristol University Alumni Association London branch and holds
a Masters degree in Law from King's College London University.
Riley Forson Honorary Secretary
Riley Forson is a Trainee Solicitor at Macfarlanes LLP. Riley completed her Undergraduate Degree in Law
at University College London before completing a Masters in Law and Business, as well as a Masters in
International Human Rights Law. Riley takes a particular interest in environmental matters, animal rights and
matters pertaining to ESG.
Sarah Bradd Editor-in-Chief
Sarah is a Paralegal and a Future Trainee at Charles Russell Speechlys working for the Development Sales and
Regeneration Teams. She is currently working towards completing her Fellowship for CILEx having completed
her LLB at the University of Law. She is looking forward to starting her Training Contract in 2023. If you have any
contributions for the next editions of the Central London Lawyer please do get in touch with me on LinkedIn and
it would be great to hear from you.
Paul Sharma Immediate Past President
Paul Sharma is the immediate past President of Westminster and Holborn Law Society and the Council member
for Westminster & Holborn Law Society – the central London law society. Paul is the founder and managing
partner of Sharma Solicitors. Sharma Solicitors is a boutique employment law practice acting for both claimants
and respondents, small and multinational firms. Paul worked as a trade union official before qualifying in a firm
that acts exclusively for the large trade unions for their members. Paul went on to head the employment law
departments of an outer London commercial firm before doing the same for a large city practice.
Our elected Officers and Main Committee act alongside each other to ensure the smooth management of our Society and to deliver a programme of events to meet the needs of our membership.