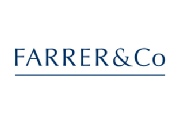 Representing around 20,000 solicitors across Central London, providing a forum for networking and promoting professional legal services in the 21st Century.

Westminster and Holborn Law Society Annual Dinner 2021
Have you bought your tickets to our Annual Dinner yet? It's at 7pm on Wednesday 6 October 2021 at the National Liberal Club.
It will include a champagne reception and a three-course meal with wine. The dinner will be followed by post-dinner networking on the terrace overlooking the River Thames.
It is set to be a brilliant evening and a great opportunity to connect, re-connect and network with professionals across the industry!
Tickets can be accessed via this link: https://lnkd.in/dx4WsgdJ
Please purchase tickets by 29 September, dress code black tie.
Westminster and Holborn Law Society Events & Webinars
Please register or enquire cwhlawsoc@gmail.com for our Live events for 2022 and we will list them here.
WHLS Summer Yacht Party – Wednesday 18 August from 6-11pm
We are all excited to welcome you back to our in person events, which we are kicking off in style on the River Thames on Wednesday 18 August.
Come and join us at The Yacht London for music, drinks and canapes, and to see everyone who you've missed over the past year.
Tickets are £25 for members and £35 for non-members. Places are limited and booking is essential. Tickets can be purchased here.
This event is kindly sponsored by Lloyds Banking Group
Junior Lawyers Division Conference – Saturday 2 October at 10:15am.
The Junior Lawyers Division, in partnership with Westminster & Holborn Law Society and sponsored by Devonshires is delighted to host its first face to face conference since 2019 on Saturday 2 October 2021.

The JLD represents LPC students, LPC graduates, solicitor apprentices, trainee solicitors and solicitors up to and including 5 years PQE. The event is open for attendance to JLD members and will offer invaluable guidance for junior lawyers to develop, progress and take control of their career, with talks from leading experts on topics such as knowing your employment rights, being an O-shaped lawyer, ethics, legal aid and much more. There will also be networking opportunities through out the day including a networking lunch.

Tickets are very limited so book early to avoid disappointment using the link below. https://lnkd.in/em4eaFuh
Westminster and Holborn Christmas Party
Join us Friday 3rd December 2021 for our Christmas party at Middle Temple Hall. Doors open at 6.30pm.
Tickets: Free for WHLS members. £10 for non-members - so why not become a member at the same time!
Booking is essential
https://www.eventbrite.co.uk/e/lylg-mtyba-and-wh-law-society-christmas-party-2021-tickets-208194674877?ref=eios&aff=odeimcmailchimp&mc_cid=3e75054aa5&mc_eid=6351f78d75
WHLS colleagues and guests are invited to join international delegates at a gala black tie dinner at The National Liberal Club on Friday 1 April to conclude the Modern Families: Current Challenges, Equal Rights and Ways to Protect their Wealth conference.
The conference will take place at the Law Society of England & Wales on 31 March and 1 April. It will draw together a wide range of legal professionals and those providing related services from across Europe and further afield.
The International Association of Lawyers (Union Internationale des Avocats, UIA) is the world's largest international network of lawyers and this conference and dinner will provide our members a unique opportunity to develop and build their international network.
Established in 1927 and with members in 110 countries, the UIA is a global and multi-cultural organization for the legal profession that facilitates professional development, stimulates learning and networking, and promotes the Rule of Law.
Tickets for the dinner cost €66 (about £55). To register, please contact Joyce Gielen of the UIA, at jgielen@uianet.org or on +33 1 44 88 55 70.
To see the full conference programme and to register please visit www.uianet.org.
A two-part public speaking series with voice coach and public speaking expert, Leon Trayman
7-14 July, 2022 (6pm-8pm)
Join WHLS and The University of Law for a two-part series of in-person public speaking sessions with voice coach and public speaking expert Leon Trayman at the University of Law's Bloomsbury Campus.
As places are limited, please secure your place by signing up here:
Westminster and Holborn's and The University of Law's in-person seminar – "Russia's exclusion from the Council of Europe: Good news or bad news first?"
30 June 30, 2022 (6pm-8pm)
Join WHLS at The University of Law's Bloomsbury campus for a free in-person talk. Dr Andreas Yiannaros will be discussing human rights focusing on Russia's exclusion from the Council of Europe and departure from the European Convention on Human Rights.
As places are limited, please secure your place by signing up here: