Representing 10,000 solicitors across Westminster & Holborn, providing a forum of networking and promoting professional legal services in the 21st Century.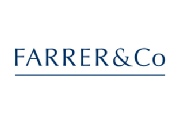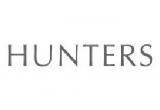 WESTMINSTER & HOLBORN Junior Lawyers Division
The JLD represent the interests of junior lawyers across Holborn and Westminster. The group aims to represent all law students, trainee solicitors, pupils, and qualified solicitors and barristers up to 5 years PQE. The JLD are dedicated to creating a network of these junior lawyers within WHLS to provide a wide range of educational and social benefits.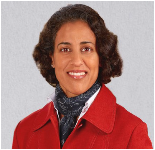 Amanda Lathia Co Chair
I am excited to be joint Chair of the WHLS JLD Committee and look forward to working with my co-chair, Isabela, on events and projects for 2023.I am a solicitor at TWM Solicitors based in Fulham. I specialise in Business Law and work with SMEs, entrepreneurs, family businesses and partnerships advising on all aspects of commercial and corporate law. Previously I worked as a computer programmer for seven years then took a career break to have a family. When I began studying law, I worked part-time for a disability charity advising clients and unpaid carers on welfare rights. Currently, I am also a mentor for a law student at Kingston University. I believe it is important to support budding junior lawyers and the JLD is a great platform for that purpose.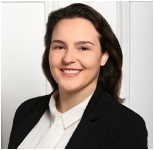 Isabela Maculan Co Chair
Isabela is a Trainee Solicitor at Dawson Cornwell and current co-chair of the Westminster and Holborn Law Society Junior Lawyers Division. Isabela is also a qualified Brazilian lawyer and mediator. Isabela is also engaged in volunteering and pro bono work in her free time.
Raphaela Kohs
Raphaela is a solicitor in Lawrence Stephens' Family team and works across all areas of private family law with a special focus on international and cross-border matters. After completing her undergraduate degree, she worked for the UN focusing on violence against women. Following a career change, Raphaela qualified as a solicitor in April 2021 having completed her training contract at a specialist international family law firm.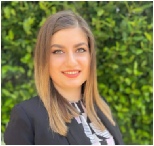 Martina Ignatova
Martina is Trainee Solicitor at Amnesty Solicitors due to qualify as a solicitor on 1st March 2023. She specialises in both personal and business immigration. She also takes great interest in matters that interplay between family and immigration law. She has previously been able to assist victims of domestic violence and equally securing their permanent residence in the UK. Martina has also gained experience in many aspects of international family law, particularly child abduction, wardship and relocation of children abroad.
Martina has joined the Westminster and Holborn Law Society and the Membership Committee, responsible for the managing of the new and existing memberships within the organisation.
She is also fluent in Macedonian and she can speak Serbian and Bulgarian.