Representing around 20,000 solicitors across Central London, providing a forum for networking and promoting professional legal services in the 21st Century.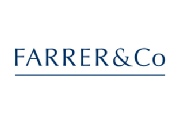 Be part of a welcoming, diverse, and vibrant law society with links to, and events with, regional and international legal organisations, including membership in the Fédération des Barreaux d'Europe.
Free subscription to the Society's quarterly magazine, Central London Lawyer, and the opportunity to contribute articles to showcase your legal expertise and promote issues important to you.
A Junior Lawyers' Division, with membership open to trainee solicitors and other junior lawyers, law students, barristers, and pupils.
Non-working / Retired

solicitor or barrister

£20
If you have any questions or suggestions, please contact us at cwhlawsoc@gmail.com.
We look forward to seeing you soon.
Join Westminster and Holborn Law Society